Zambito Realtors Family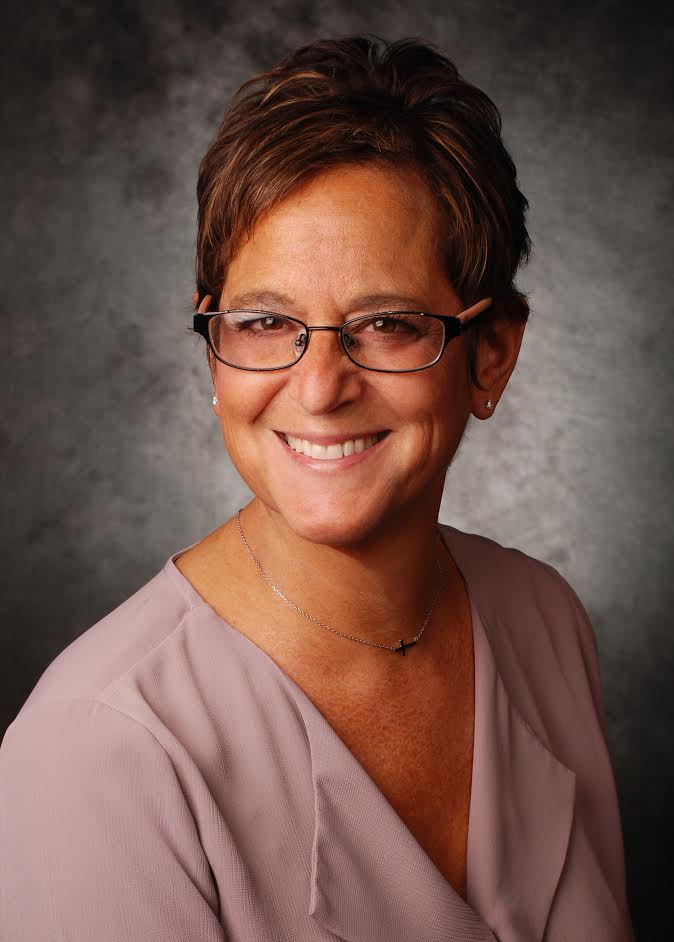 Rita Zambito
Title: Licensed Real Estate Broker/Partner
Phone: 585-317-8513
Email: rzambito@zambitorealtors.com
Info: Zambito Realtors was established in 2007. I have been a Real Estate agent since 1997 and enjoyed the excitement of finding the perfect home for both first time buyers and making the dreams come true for those moving into their dream home.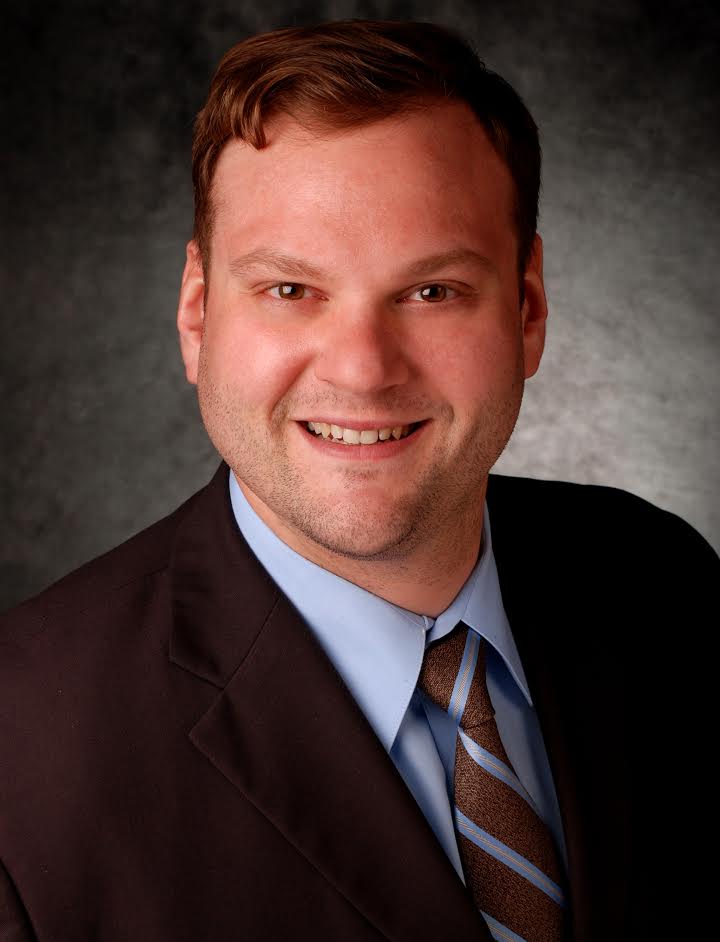 Mark Zambito
Title: Licensed Associate Real Estate Broker/Partner
Phone: 585-576-3435
Email: mzambito@zambitorealtors.com
Info: Raised by Real Estate, I've been around this business most of my life. After attending the University at Buffalo, I decided to pursue what I knew best full-time. Since then I've helped first-time buyers get into their first home, with many paying less than they were for rent. I've also helped experienced & beginning investors alike find great income properties as soon as they come up on the market; all the while listing & selling properties for relocations, growing families & those looking to downsize. In addition, my work ethic is unmatched. As a Realtor I feel that you cannot sell somebody on a house, but merely introduce to the right property. It is then my obilgation to work hard & use every resource available to make your buying & selling experience smooth, enjoyable & profitable! For me, the key to success in real estate is communication. I am always available by cell phone at 585-576-3435. Your relationship with your Realtor should not end once you've sold or purchased a house. It should be an ongoing bond in which your Realtor is available to you anytime for guidance in all of your real estate needs.
Tammy Fearby
Title: Licensed Associate Real Estate Broker
Phone: 716-239-0185
Email: tfearby@zambitorealtors.com
Info: I am a lifelong resident of Medina where I reside with my husband, Tim and two children Kara and Nick. I have joined Zambito Realtors as a full-time agent and bring with me over nine years of experience in the real estate field. I was working as a real estate secretary in a local law office when I decided this was a field I would like to pursue. In 2003, I received my real estate license and just recently obtained my associate brokers license. I feel that my combined experience has given me the knowledge to walk both buyers and sellers through the entire process of a real estate transaction. I understand that this can be a very stressful time no matter what side of the deal you are on. I can assure you that I will do everything I can to make this go as smoothly as possible. I hope you will keep me in mind for any of your real estate needs.
Bob Kwandrans
Title: Licensed Real Estate Sales Person
Mobile: 585-590-0767
Email: Kwandrans@zambitorealtors.com
Info:Hello and Welcome! If you are dreaming of purchasing your own home, then I can help you hunt for a deal! I am experienced in Selling and Listing homes! Being retired as a local farmer, installer of septic systems and working at Delphi for 31 years, I have a vast knowledge of the land and wooded areas in Orleans County. I will put my boots on and walk the entire area of a parcel of land to give my honest opinion to a buyer or seller. As an experienced and Top Sales performer in Real Estate I enjoy working with the public, and when I can help achieve someone else's goals of purchasing a home or selling one, it gives me a great sense of pride and accomplishment! So what are you waiting for? Give me a call!! With my experience and understanding of our customers needs , I can Help!
Harvey Lyndaker
Title: Licensed Real Estate Sales Person
Phone: 585-798-9898
Mobile: 585-317-5733
Email: Hlyndaker@zambitorealtors.com
Info:From the time I graduated from Cornell University, through my military years, Medina High School teaching years, the years serving as wrestling coach, and wrestling officials, I have helped youngsters and adults in their quest for personal goals. Now, having been in the Real Estate profession for the last 16 years, it is amazing how the results are similar. Assisting and guiding my clients in their Real Estate sales and purchases gives me the same sense of accomplishment. Real Estate purchases or sales involve, in most cases the greatest amount of capital involvement that and individual or couple may ever encounter. During this period of the anxiety and stress level could naturally increase. With the guidance that I will provide for buyers, from the qualifying process through the property search, purchase contract preparation, negotiations, mortgage process, and closing preparations, I try my best to make the whole experience as smooth a ride as possible, resulting in a stress free period. With sellers I assist in determining a price for their property that will give them the quickest, yet most profitable net price, market to wide spread audience, make sure that perspective buyers are qualified, then assist in negotiations to obtain a maximum acceptable price, and finally guidance through the closing process. I have had experience over the years in all aspects of residential, commercial, farm, and vacant land sales. I would enjoy assisting you in your needs, and am available by my cell phone.
Joann Snyder
Title: Licensed Real Estate Sales Person
Mobile: 585-414-4228
Email: jsnyder@zambitorealtors.com
Info: Married 30 years to a union carpenter,raised our 2 daughters in Hilton before moving to Elba in 2009. Selling Real Estate since 1998,started out specializing in Bank Foreclosures & REO Properties before finding my real satisfaction,working with the general public. Whether helping sellers find the right buyer or helping buyers to find their 1st home or moving up to their dream home.
Deborah Carpenter- Fraass
Title: Licensed Real Estate Person
Mobile: (716) 998-0039
Email: dcarpenter@zambitorealtors.com
Info: I am a lifelong resident of Middleport where I reside with my husband Mike. I bring 14 years experience with me to the Zambito Team joining as a full time real estate agent. For 10 of my 14 years I served northern Niagara County, as well as the Amherst, Williamsville area. I also have a background in the Royalton judicial court system and I am currently a wedding officiate for the state of NY.
I have a son, daughter in-law, a precious granddaughter and a step son. My family is very important to me, we love spending time together. My second passion is people. I work very hard to make a dream a reality and I would be honored to work with you to make your real estate dream come true. Give me a call anytime I will be happy to share my knowledge and experience to assist you in making this very important decision on the sale or purchase of your home. I will do all that I can from start to finish to make this as stress free as possible for you and your family. Buying or selling a home is a huge step in life, lets work together to make it a "real"ity. I am here for you!!
Matt Kennedy
Title: Licensed Real Estate Person
Mobile: (585) 205-5524 / (716) 256-0510
E-mail: mkennedy@zambitorealtors.com
Info: Being born and raised in Lyndonville/Medina made my decision to move back to the area seven years ago an easy one. I missed my family and the people of Western New York.
I have spent many years in the remodeling/restoration field as a carpenter (I still carry my tool belt and saw in my truck), and really enjoyed seeing a project go from a drawing on a napkin to a finished product that customers cannot wait to show their friends and family. I bring that experience and passion to the Zambito Team. Having spent many of my formative years in my family's clothing business gives me an extra appreciation for the hard work and dedication that Rita and Mark put into their business.
Whether it's your first home, an income property or the kids have moved out and it's time to downsize, I'll put the time in to find the right place for you.
Now, let's get that napkin and sketch out what you're looking for!
Gilda Mallard
Title: Licensed Real Estate Person
Mobile: (585) 329-1466
E-mail: gmallard@zambitorealtors.com
Info: "It's not just a house, it's your home"
I was born and raised in Medina and have spent most of my adult life here. After moving to California where I met my husband, we decided to return to Medina to raise our daughter near family. We now have two grandchildren, who we adore.
After buying and selling several homes myself, I know it can sometimes feel overwhelming. With over 15 years of both real estate sales and mortgage banking experience, I can certainly assist you in the process of buying or selling your home. Zambito Realtors offers many effective marketing and advertising tools to make each and every transaction have a positive outcome. My goal is to make your home buying or selling process as pleasurable and as stress free as possible.
I have a focused customer service approach helping buyers and sellers achieve their dream of buying or selling a home. I will work closely with you to determine your needs. Once we have determined those needs, I will put my customer service experience to work for YOU.
I am committed to providing honest and ethical advice while looking out for your best interests. My goal is to create a tradition of trust as I strive to exceed my clients' expectations.
Real Estate is My Business, Let me work for you!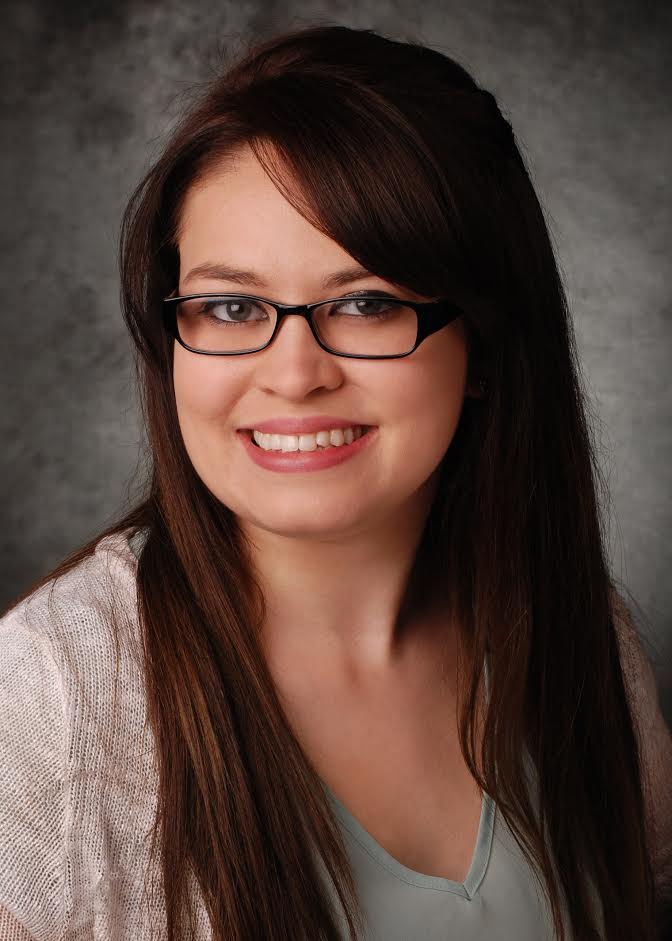 Courtney Frasier
Title: Licensed Real Estate Person
Mobile: (585) 590-9823
E-mail: cfrasier@zambitorealtors.com
Info:I am very excited to be with the Zambito Team! I am a graduate from Albion High School. I've interned in the office since late 2012 and I decided to become a salesperson. I am excited for this opportunity that I have. I will help you find your first home or your dream home and I will be with you every step of the way!
Dave Sevenski
Title: Licensed Real Estate Person
Mobile: (585) 590-2910
Email: dsevenski@zambitorealtors.com
info: I was born in Medina and raised on the east side of the village in the town of Ridgeway.
After 24 years of service I retired from Eastman Kodak Company where I was involved in the construction and maintenance divisions. Being very familiar with construction of buildings, I have acted as General Contractor in the construction of two of my own homes and my upholstery shop.
As a member of the Medina Business Association, I own and operate Bates Road Upholstery, and Sevenski Christmas Tree Farm. My business endeavors, along with managing residential real estate rental properties keep me knowledgeable of area business and economic conditions.
Holding a license from the New York State Department of Environmental Conservation I am able to recognize and handle hazardous pesticides and materials.
I am currently a member of the Medina Central School Board with knowledge of governmental administration, tax rates, and tax levies.
My experience in these areas can help you understand how the different school districts in Orleans County impact property values within their boundaries. I can also assist you with interpretation of the Business First school district rankings for choosing the school that best fits your children's needs.
I feel that buying or selling a house is more than just a business transaction. It is the beginning or ending of an era, and can be a very emotional experience. I will be beside you every step of the way as you turn that page.
Kara Zambito
Title: Licensed Real Estate Person
Mobile: (585) 590-2218
Email: kzambito@zambitorealtors.com
Info: I am a life long resident of Medina where I currently reside with my husband and daughter. Customer service has always been important to me and I look forward to helping you with all of your real estate needs. I am committed to making sure this process is as stress-free as possible for you. Please feel free to contact me with any real estate needs.
Natasha Allen
Title: Licensed Real Estate Sales Person
Mobile: (585) 414-4844
email: nallen@zambitorealtors.com
I have extensive background in customer service so it is no surprise that I am following in the family footsteps with joining Zambito Realtors. A little about myself, I graduated from the University of Rochester with my Masters and still currently reside in Rochester with my soon to be husband and his daughter. I decided to take the plunge into Real Estate when I realized I wanted a career that would leave a lasting imprint on people's lives, and what better imprint to leave than helping someone find a place to call home. I am very hardworking, honest and reliable. I believe no question is too small and a client's needs are priority number one. First time home buying or finding your dream house can be a difficult and stressful time but the end result is so worth it. Allow me to be there for you from start to finish to help take away the stress and logistics of home buying/selling so you enjoy the experience of finding a place to call home.
Karen Kautz
Title: Licensed Real Estate Sales Person
Mobile: (585) 409-8547
Email: ktschantre@zambitorealtors.com
Info: Why Choose Karen Kautz as your Real Estate Agent? I am customer focused, reliable, knowledgeable and accommodating. I work day and night to make your dreams a reality! I take pride in my work and look to deliver quality customer service. I realize that buying your dream home to live in, or even when buying a home as an investment, it can sometimes be overwhelming and I am more than willing to work hard by your side to help eliminate some of that stress. "I've got you covered." Whether you are looking to buy or sell, I will work hard to exceed your expectations and am accessible to you 24/7. Give me call for a free Market Analysis if you are thinking about a change in your life. When you're ready to sell your current home, I'll be there for you! If you are considering purchasing a new home, allow me to work for you and be certain to see results. I am here for your real estate needs and am ready to take you where you want to be. Please call my cell phone at 585-409-8547 at any time - I look very forward to working with you!
Bill Neu
Title: Licensed Real Estate Sales Person
Mobile: (716) 949-0367
Email: bneu@zambitorealtors.com
Info: I am a lifelong resident of Western New York. After attending the former St. Vincent's de Paul in Elma, I attended Iroquois High School where I graduated in the Class of 2005. From there I took my talents to University at Buffalo, where I earned my Finance Degree in 2009. After college, I joined Tony Walker & Co.full-time after working there since I was 16 years old. For the last 10 years, I have spent every day learning how to provide customers with an amazing experience. I helped them find exactly what they were looking for and made sure they left the store feeling better than when they entered. This is how I want to help you buy your house! I know I can make the home buying process as flawless and positive as possible by taking advantage of my relentless work ethic, overall knowledge of the local area/markets and personal commitment to see things through to the end. I am always available to take your call, text and/or e-mails.
Jason O'Hara
Title: Licensed Real Estate Sales Person
Mobile: (585) 615-6058
Email: johara@zambitorealtors.com
Info: Family! I say family first because that is the main reason why I decided to join the team at Zambito Realtors. I live in Spencerport, NY with my wife and our three children. For the past 20 years, I have been working in the entertainment industry as a head carpenter to many of the concerts and Broadway shows that have come to the greater Rochester area. Having worked at many different venues, I am familiar from Canandaigua to Brockport and beyond. If you are looking anywhere in western New York, I am your man. Let me help you on your home buying experience. I know firsthand just how important buying and selling a home is. Whether you want to look at houses or just have questions, you can reach me on my cell anytime! I look forward to working with you, making it the most enjoyable, stress-free experience possible, and having some laughs along the way!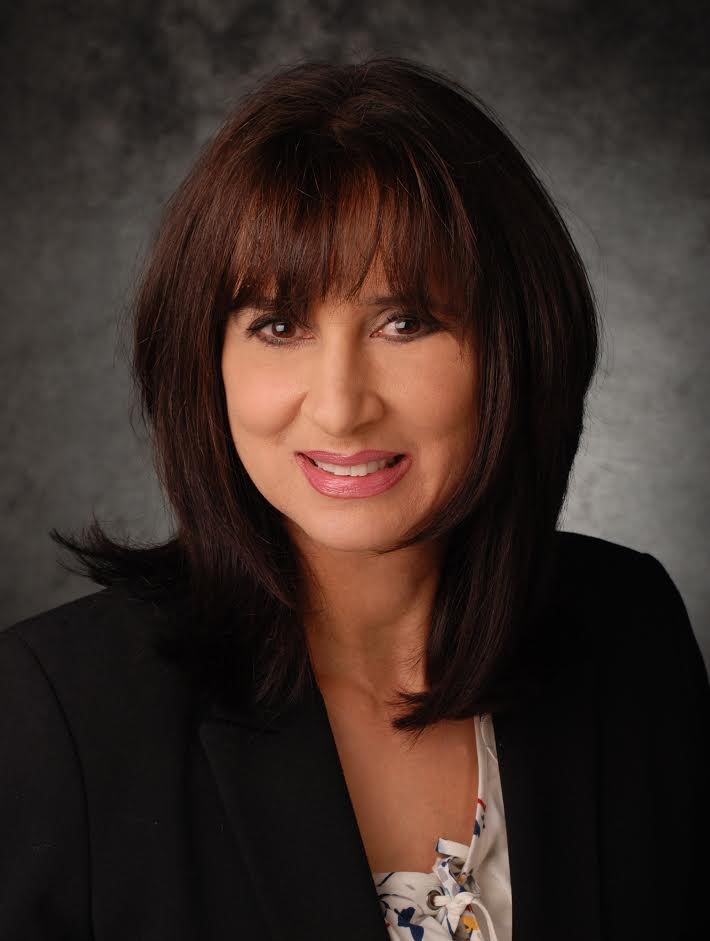 Renee Schuner
Title: Licensed Real Estate Sales Person
Mobile: (585) 993-2274
Email: rschuner@zambitorealtors.com
Info: "To give service, you must add something which cannot be bought or measured with money, and that is sincerity and integrity." Douglas Adams
As a licensed real estate agent my goal is to bring top notch customer service and industry knowledge to each and every client that I work with. The foundation of my business model is to help make buying and selling as enjoyable as possible for my clients. Make the choice to work with me and you will receive the knowledge of a professional who is committed to working and negotiating on your behalf, obtaining a positive result for your home buying and/or selling requirements. You can rest assured that I will be a committed ally in achieving the best outcome for all your real estate needs. You will also get the backing of an industry leader in choosing Zambito Realtors, LLC, as one of the area's largest and most trusted real estate companies. We pride ourselves in staying on the cutting edge of technology, online marketing services and to provide superior customer service to all we work with! When you choose to work with me you are working with a team of industry professionals whose goal is to provide you with the very best that we have to offer in knowledge and service for all your real estate needs!
I am happy to give you a consultation and I can be reached by cell or email (see above).
Charles Meier
Title: Licensed Real Estate Sales Person
Mobile: (716) 628-6690
Email: cmeier@zambitorealtors.com
Info: I am a life-long resident of Western New York residing in Middleport with my wife Liz and daughter Katie.
I have acquired over 20 years devoted to the teaching profession where I am currently employed with a charter school in Buffalo.
I have come to know the area and its neighborhoods very well. I am proud to serve my community and my client's in every facet of their Real Estate needs.
In choosing me as your agent, I will bring my enthusiasm, dedication, and experiences to work for you in achieving your real estate goals.
I would be very happy to list your property or to assist you in finding the right property for you to purchase. I look forward to meeting you in the future and helping
you make your next move. Please call or email me with all of your real estate needs.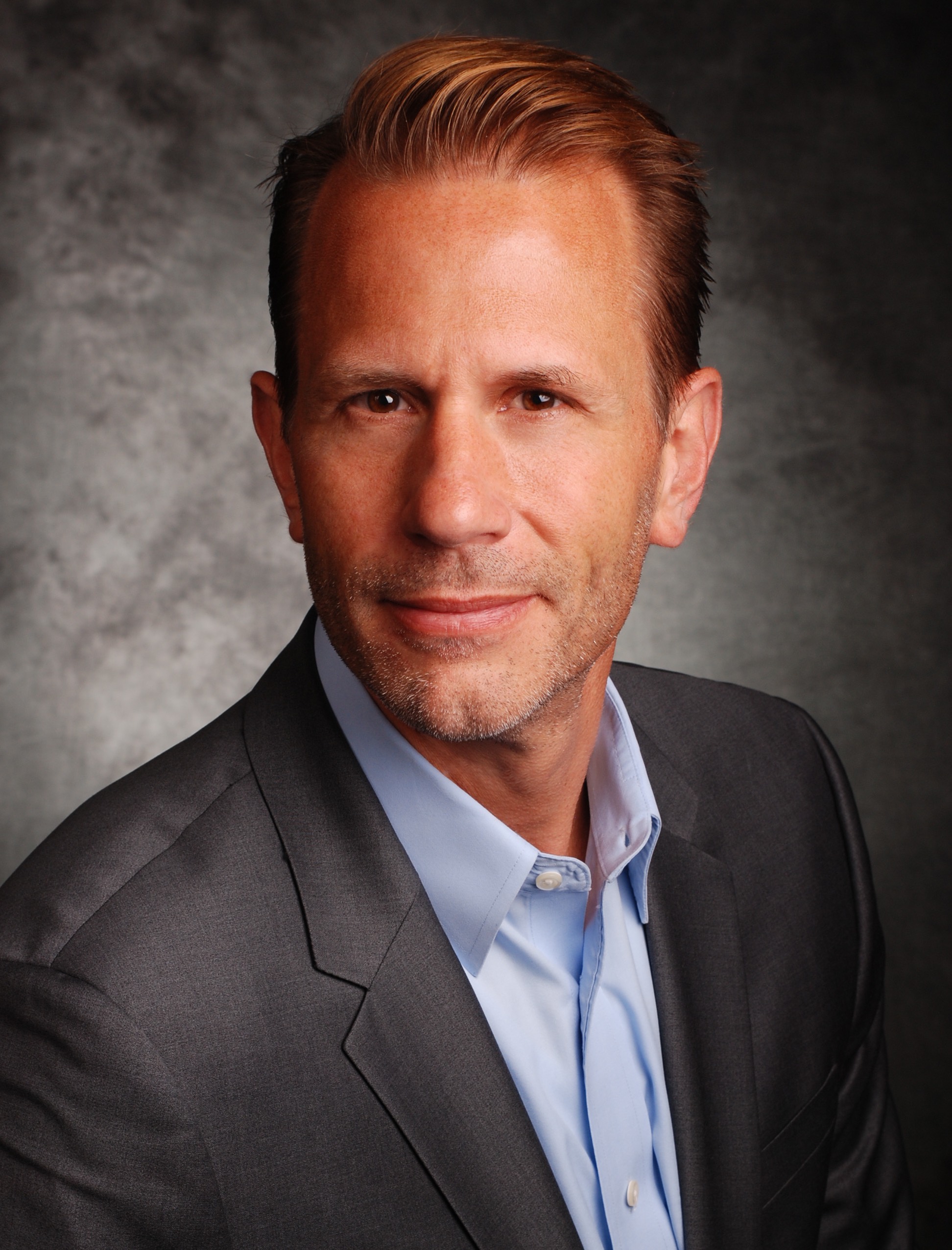 Jason Flores
Title: Licensed Real Estate Sales Person
Mobile: (585) 735-5053
Email:jflores@zambitorealtors.com
Info: I was born and raised in Medina, NY where I still reside. For the past 20 years, my passion has been on customer success in the world of high tech. Working for engineering software companies which span the globe, I have mastered the ability to create measurable success with Fortune 500 companies by leveraging my knowledge and credibility to form value based relationships to all levels of stakeholders.
I now bring this knowledge to real estate ensuring my clients make the right decisions at the right time and for the right price. I have owned and sold several homes over the years taking advantage of my negotiation skills to buy at the best price and sell at maximum returns. I will do the same for you I am a down-to-earth and humble agent who looks forward to helping you through the process and teaching you along the way. Whether you are a buying or selling your first home or a seasoned property owner, let's make things happen.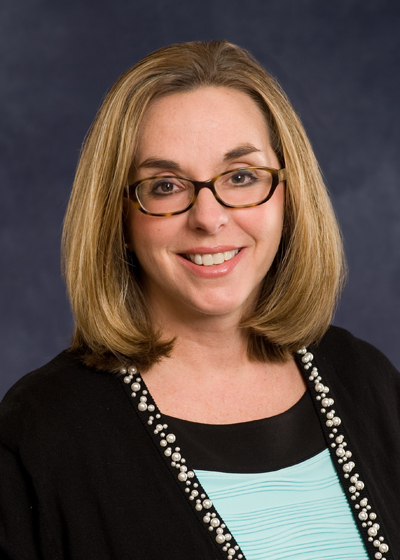 Rhonda McKinney
Title: Licensed Real Estate Sales Person
Mobile: 716-777-1582
Email:rmckinney@zambitorealtors.com
Info: I am originally from Lyndonville and lived there until shortly after graduation. At that time I relocated and lived in Central America while working for the government. After leaving Central America, I moved to North Carolina until my return to in 2012.
My husband and I returned back to Lyndonville, after he retired from the military, to be near friends and family. We were blessed with the opportunity to adopt a little girl, who is the joy of our lives.
I have been associated with the military for the majority of my life, so I know the circumstances associated with selling and purchasing a home, as I often accomplished these tasks while my husband was deployed.
While obtaining my salesperson license, I worked as a customer liaison with The Kennedy Selling Team of which I am proud member.
I am honest, reliable and hardworking. I will use these skills to sell your home or find your dream home. Whether you are buying or selling your home my desire is to make this a joyful process. Contact me so we can start the journey!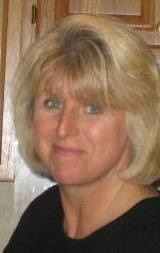 Diane Ziehl
Title: Licensed Real Estate Salesperson
Mobile: 919-255-6949
Email: dziehl@zambitorealtors.com
Info: It's exciting to be part of the Zambito Realtors team! I will gladly assist you in buying, Selling or Renting your home! I take pride in putting my clients first and making sure that they have a positive, straight forward real estate experience. In addition I look forward to providing any advice that you need on real estate matters. Please feel free to contact me anytime!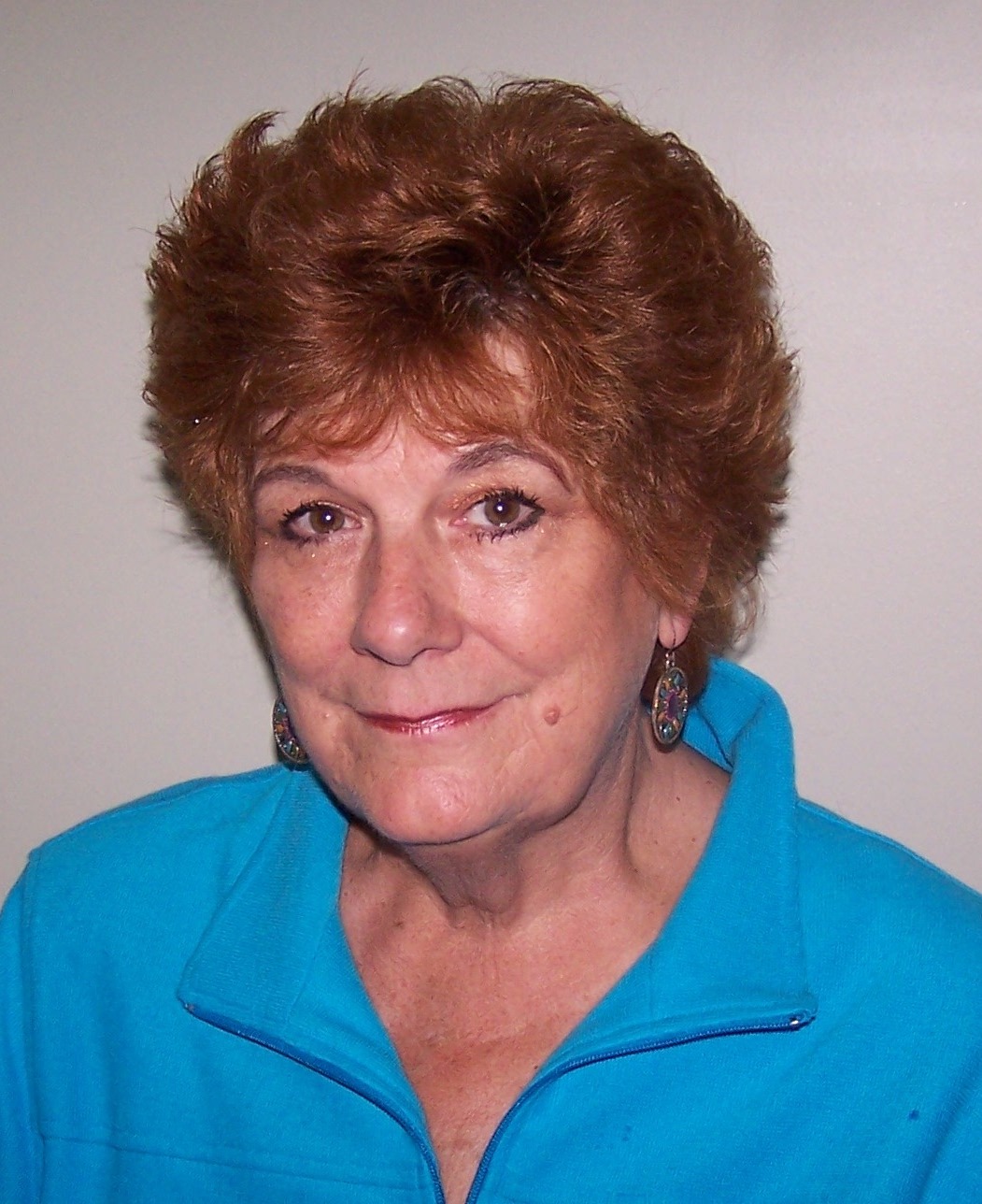 Maureen Walck
Title: Licensed Real Estate Sales Person
Mobile: 716-622-2298
Email: mwalck@zambitorealtors.com
Info: A full-time dedicated agent with over 30 years of experience in all phases of real estate. Has a reputation for bringing the highest quality of service to her customers and is always willing to go the extra mile.For best results, whether buying or selling your home, it pays to choose the right agent...Call Maureen today...There IS a Difference!
____________________________________________________________________________
We will be there with you from the beginning to end. Starting with the application process with the bank to ensure a payment you could well afford, to the search for your home, the purchase offer, home inspection to the final walk through. Should you need help rebuilding your credit, we will work with you every step of the way to get where you have to be to purchase.

We also offer staging for your home, at different levels. Investors, we have a list of foreclosures and HUD homes to show you. And if you are in need of a short sale expert, Mark will sit down with you and work with the bank to help prevent a foreclosure on your credit.

Working with my agents from start to finish for a smooth and pleasant experience is my promise to all of our clients.
Zambito Realtors Team